Friday, June 5, 2020 / by Vinny Steo
Houses Sold: 2,300
Average Sold Price $352,415
Median Sold Price: $335,000
Average Pending: 3,0791
Year to Year Inventory:
May 2020: 5,050
May 2019: 13,331
Change: -38%
Inventory Accumulation1
May 2020: 2
May 2019: 3.9
Average List Price
May 2020: $370,373
May 2019: $355,581
Change: +4%
New Listings
May 2020: 3,628
May 2019: 4,056
Change: -89.44%
Mortgage Rates Reach All-Time Low
The size and depth of the secondary mortgage market is helping to keep rates at record lows. These low rates are driving higher refinance activity and have modestly helped improve purchase demand from their extremely low levels in mid-May. While many people are benefitting from low mortgage rates, it's important to remember that not all people are able to take advantage of them given the current pandemic.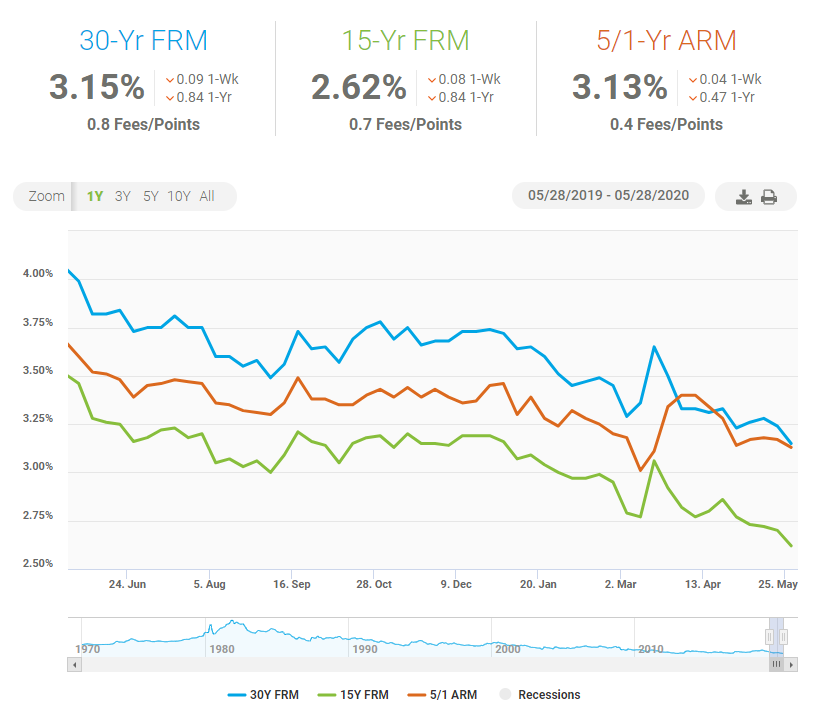 Mortgage Rate Change April to May
30-Yr FRM .08%
15-Yr FRM .15%
5/1-Yr ARM .01%