Tuesday, December 8, 2020 / by Vinny Steo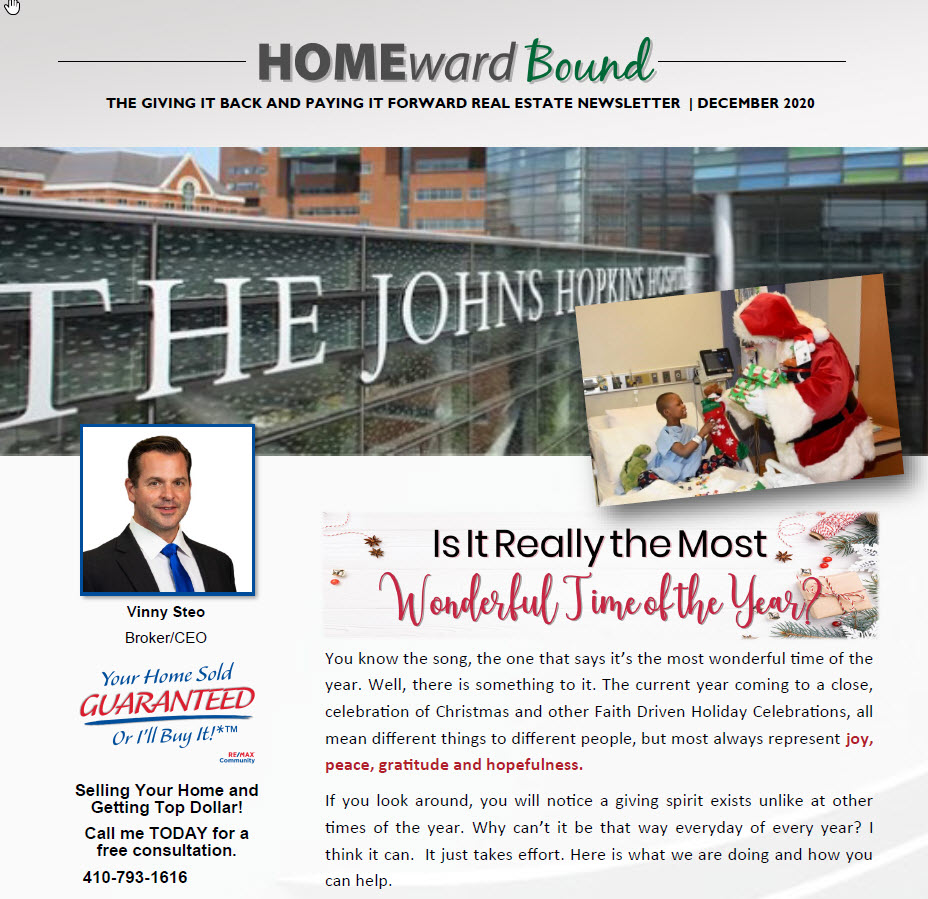 You know the song, the one that says it's the most wonderful time of the year. Well, there is something to it. The current year coming to a close, celebration of Christmas and other Faith Driven Holiday Celebrations, all mean different things to different people, but most always represent joy, peace, gratitude, and hopefulness.
If you look around, you will notice a giving spirit exists unlike at other times of the year. Why can't it be that way every day of every year? I think it can. It just takes effort. Here is what we are doing and how you can help.
Many homeowners wanting to really enjoy this Holiday season are less than enthusiastic because they feel trapped. They are desperate to exit their current home and give themselves a big Christmas Gift - a NEW place to call home.