Wednesday, March 11, 2020 / by Vinny Steo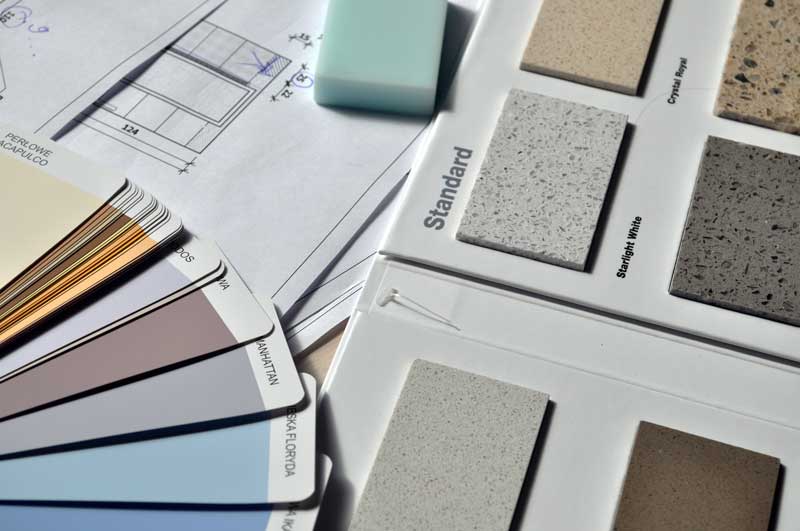 When it comes to home improvements that pay off at the time of sale, there are several things to remember. First, don't go overboard. Remember, your house will be compared to comparable houses in your neighborhood. Never make repairs that make your house fancier than the rest of the neighborhood. Second, if you plan on selling your home within the next five years, keep potential buyers in mind before you start on any major remodel; many people won't pay for fancy, deluxe features even though you might.
Kitchen Remodeling
The kitchen really is the center of your home. If you are doing a kitchen remodel, you can except 60%-120% of your investment in increased home value. Creating a modern-looking and functioning kitchen can add more than value to your home. This will be an upgrade you can enjoy. Think about replacing appliances with new, more energy-efficient models, reface cabinets, install new countertops, replace hardware, sinks, faucets, new flooring and repainting.

Bathroom Update/Addition
This one can be tricky. If you have only one or two bathrooms, adding another bathroom can recoup 80%-130% of the cost. Not enough or outdated bathrooms are a big turn-off to potential buyers. Updating bathroom amenities and fixtures or adding an additional bathroom if you have space can really increase a home's sale appeal.
Reinventing a Room
Reinvent the existing space in your home to save money. Finish a basement or convert the attic to a bedroom. Remember versatile rooms have greater appeal to potential buyers. Finishing a basement work well as second living rooms or game/theatre rooms. Many companies today allow employees to telecommute, a home office can certainly add value to your home. Creating plenty of space with outlets phone and data ports are a big plus.
Energy Efficient Windows
These days, buyers shop for homes with energy efficiency in mind. Old, drafty single-pane windows are a major turn off.
Energy Star
claims to add energy-rated windows can save $500 a year in heating and cooling. You can recoup 60%-90% of its value.
Deck Addition
A new wood deck can not only add value to your home but can be an extra enhancement to enjoy the outdoors. A good 16X20 deck can cost an average of $13,000-$13,500. It has been determined that when you spend the money to add a deck onto your home, you will likely be able to recoup more than eighty percent of its cost at sale time. If you choose to install a deck, take some time to plan it out and come up with unique features such as built-in benches or a fire pit if your city or town allows them. If you are looking at different materials, composite can cost almost twice as much as pressure-treated wood. This is a cost that you will not be able to recoup.

Siding Replacement
Old dirty, warped and dilapidated siding can ruin even the nicest house making in look worn-out. The average cost of siding can be around $16,000 but you can recoup 75% of the cost.
Landscape and Home Appeal
The curb appeal of your home is incredibly important when it comes time to sell. The first impression of a home that someone will have is from the look of the exterior. It is said that a good first impression of a home adds five percent to its value. Make sure your exterior paint and details are up to par. The driveway be properly maintained. Consider drought-tolerant plants if you are not great at gardening. If you have a deck, add some nice furniture, or create a colorful garden in some extra space.

Increase Light and Space
Dark, cramped rooms are no good when it comes to real estate. One thing that homeowners can do to increase the appeal of their property is to open the house to create more of a flow and enhance
natural light
. Consider knocking down some walls to brighten up space. An open floor plan will also make a home feel much larger and is better for entertaining.