Friday, April 9, 2021 / by Vinny Steo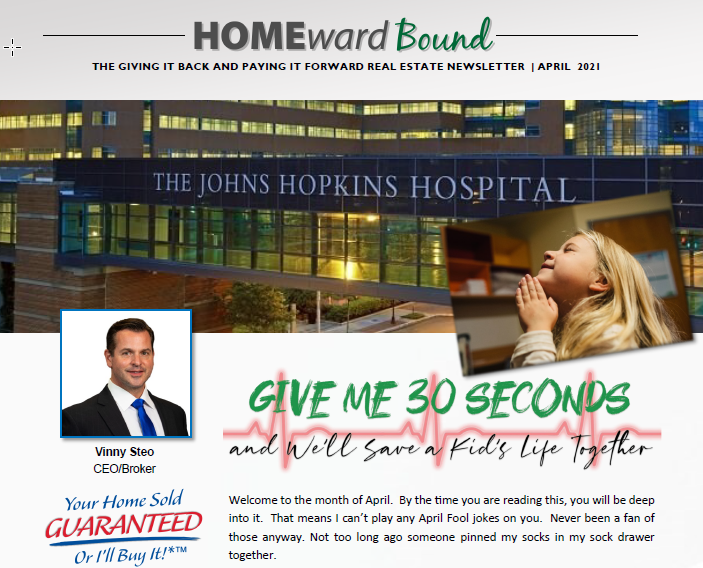 Welcome to the month of April. By the time you are reading this, you will be deep into it. That means I can't play any April Fool jokes on you. Never been a fan of those anyway. Not too long ago someone pinned my socks in my sock drawer together.
Another BIG deal in April is TAX day! Yep! Deadlines for filing those personal income tax returns. I don't think most people mind paying taxes as long as they are being put to good use. I think it's the waste that bothers most of us citizens.
Both days I mentioned above are for sure conversation starters, one full of funny stories, the other maybe not so much, but there are few days more memorable than the day you buy your dream home. That day is supposed to be a fun, exciting, and a great feeling of accomplishment.
Therefore, we offer guarantees and assurances to our clients. We call this Our Risk Removal System. Like our Guaranteed Sale Program: Your Home Sold at a Price Agreeable to You or We'll Buy It*. And our VIP Buyer Satisfaction Guarantee: If You Are Not Happy With Your Home, We Will Buy It Back!* In fact, our Exclusive Seller Agreements Offer 10 Unprecedented Guarantees. In my experience, these guarantees elevate our service and our client's experience.