Friday, June 11, 2021 / by Vinny Steo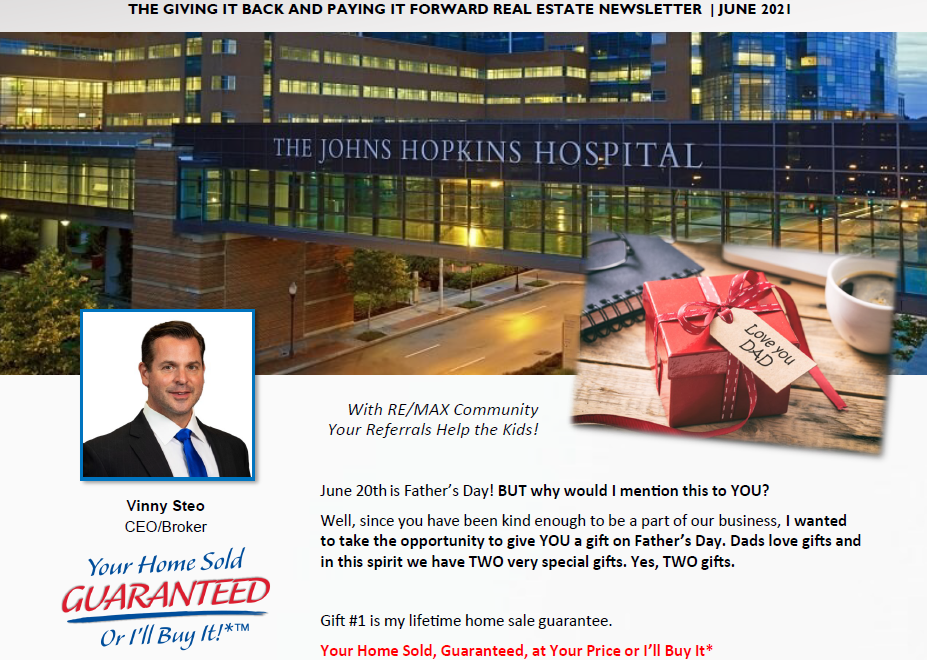 June 20th is Father's Day!
BUT why would I mention this to YOU?
Well, since you have been kind enough to be a part of our business,
I wanted to take the opportunity to give YOU a gift on Father's Day. Dads love gifts and in this spirit, we have TWO very special gifts. Yes, TWO gifts.
Gift #1 is my lifetime home sale guarantee.
Your Home Sold, Guaranteed, at Your Price or I'll Buy It*
Yes, this is the guarantee I am most famous for. And you will know that whether it's a super awesome real estate market or a housing recession, I have not wavered from this guarantee. The peace of mind from a guarantee like this is a fantastic gift. I can think of none better.
My team and I are committed to results. In fact, Results-Oriented is one of our core values. For more than 18 years people have been coming to us when they want their home sold, at their price and with the least hassle. We look forward to the next 30 years of Guaranteed Results for area homeowners.