Monday, July 12, 2021 / by Vinny Steo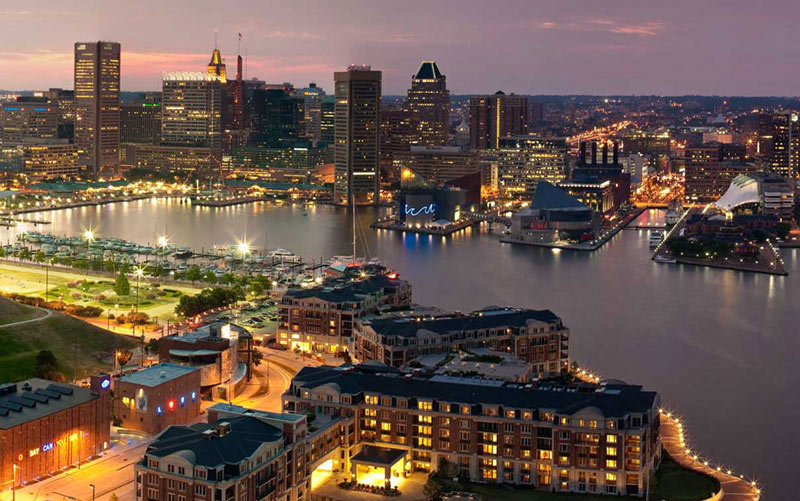 Baltimore is Maryland's largest city and economic hub. It's known for its beautiful harbor, quirky neighborhoods, educational museums, and great healthcare systems. The city was named after the 2nd Baron Baltimore who was an Anglo-Irish member of the Irish House of Lords and founding proprietor of the Province of Maryland.
Before being settled by colonizers, the Baltimore area was inhabited by Native Americans. European colonization began in the mid-1600s. Because Maryland was a colony, Baltimore's streets were named to show loyalty to the mother countries in Europe (i.e. King, Queen, King George, Caroline streets, etc.) Baltimore played a key role in the American Revolution and the War of 1812.
In 1851, Baltimore was designated as an independent city by the Constitution of Maryland. Today, it is the largest independent city in the United States. It has a huge amount of pre-World War II architecture, which makes it an older and historic city.
For anyone looking to move to the area, Baltimore is ideal for those who are young, single, educated and looking to advance their careers. It has a mixed workforce, and it's great for anyone in their 20s or 30s who is just starting out in their careers. You'll have the opportunity to find friends, romance, hobbies, and more.
Things to Do
· National Aquarium
· Baltimore Museum of Art
· Fort McHenry National Monument and Historic Shrine
· The Walters Art Museum
· American Visionary Art Museum
· B&O Railroad Museum
· George Peabody Library
· Oriole Park at Camden Yards
Population: 609,023
Schools
· Baltimore Polytechnique Institute
· Baltimore School for the Arts
· Roland Park Elementary Middle School
· Bard High School Early College
Major Employers
· Johns Hopkins Hospital and Health System
· Amazon
· Veterans Health Administration
· Exelon
Fun Facts
· Baltimore is the largest city in Maryland, but it is not the capital.
· During the War of 1812, Baltimore won a place in American history when British forces bombarded Fort McHenry in 1814 for 25 hours without surrender. It was during this occasion that Francis Scott Key wrote the national anthem.
· Baseball legend Babe Ruth was born in Baltimore.
· Baltimore is home to the tallest five-sided building in the world: The World Trade Center at the Inner Harbor.
· In 1828, the world's first umbrella factory was established in Baltimore.
· Baltimore is home to the first monument dedicated to the first president of the United States. You can visit it at 699. N. Charles St and Mount Vernon Place.
· The world's first telegraph line was established between Washington, D.C., and Baltimore in 1844.
· The Great Baltimore Fire of 1904 burned for 30 hours. During this time, it destroyed 1,500 buildings and leveled entire neighbors. As a result, firefighting equipment has been standardized across the country.