Tuesday, June 8, 2021 / by Vinny Steo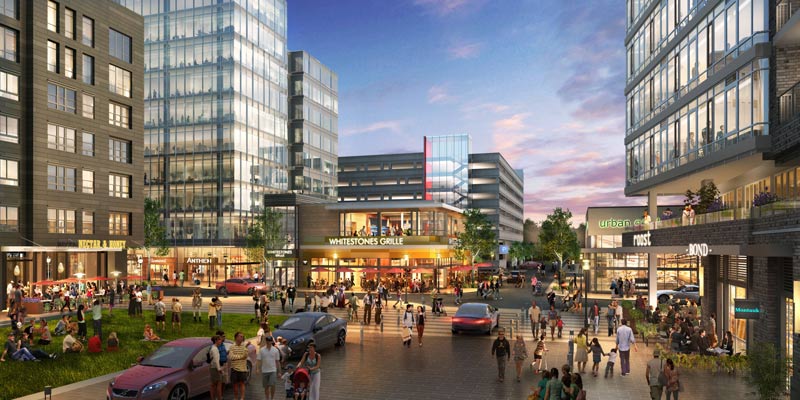 Columbia is a medium-sized town located in Maryland. With 18 constituent neighborhoods, Columbia is the second-largest community in the state. Approximately 90 percent of the workforce is employed at white-collar jobs and real estate prices are among the most expensive in the nation.
Columbia was founded by James W. Rouse who was a native of Easton, Maryland. After working in various areas of city and comprehensive planning, Rouse decided to develop a new model city in the early 1960s. He combined his views in several areas including his Christian faith and goal for his company to earn a profit. Then, after exploring possible locations between Atlanta and Raleigh-Durham, he settled on the space between Baltimore and Washington, D.C. to establish his city.
Columbia is located in central Maryland, 20 miles southwest of Baltimore, 25 miles northeast of Washington D.C., and 30 miles northwest of Annapolis. This location makes it ideal for anyone looking to commute to any of these areas but also live in a nice residential neighborhood.
Things to Do
Merriweather Post Pavilion
Lake Kittamaqundi
Lake Elkhorn
Robinson Nature Center
Patapsco Valley State Park
Population:
105,730 (2020 Census)
Schools

:
Columbia Academy Elementary and Middle School
,
Atholton Elementary School
,
Long Reach High School
,
Howard Community College
Major Employers

:
Fun Facts:
Columbia is a "planned community" with 10 self-contained villages. The creator and developer James W. Rouse saw the new community through the lens of human values rather than economics and engineering. He believed that the city could enhance its residents' quality of life. Not only was the city intended to eliminate the inconveniences of the current subdivision design, but it also aimed to eliminate racial, religious, and class segregation. Perhaps not by coincidence, Columbia has consistently ranked in the top ten of CNN Money's Best Places to Live in America.