Tuesday, April 7, 2020 / by Vinny Steo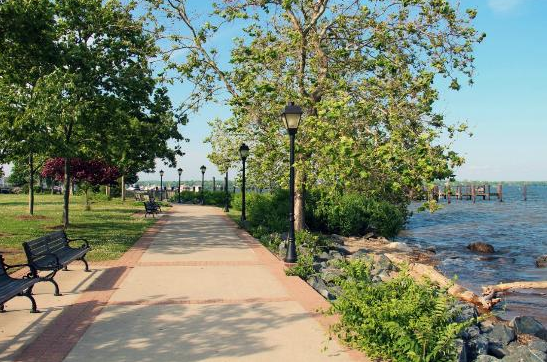 Havre De Grace is a city in Harford County, Maryland, situated at the mouth of the Susquehanna River and the head of the Chesapeake Bay. It is approximately 40 miles from Baltimore, 65 miles from Philadelphia, and 77 miles from Washington, D.C. The city was named after the port city of Le Havre, France. The city has been honored as one of the 20 best small towns in the U.S. to visit by Smithsonian Magazine. Havre De Grace is a Chesapeake Bay hidden gem, with a charming downtown, waterfront restaurants and museums dedicated to the region's maritime history. Interestingly, Havre de Grace was once considered for the site of the nation's capital. It lost by one vote!
Havre De Grace has one of the great boardwalk/promenades in The U.S. which runs from Tydings Park to the Concord Point Lighthouse. Where the Susquehanna River joins into the Chesapeake Bay at Concord Point, visitors can see beautiful sunrises (if they arrive early enough). The lighthouse is the oldest in Maryland, built in 1827.
Harford County, Maryland has one of the best-ranked school districts in Maryland and the U.S. Harford County is also in the top 10 on Money Magazine's list of America's best places to live.
Havre De Grace contains more than 3,000 acres of parkland featuring hiking and biking trails and picnic areas along the water's edge. It is also near Susquehanna State Park, one of the regions top destinations for boating, fishing, hiking, camping and picnicking.