Thursday, September 3, 2020 / by Vinny Steo
Kingsville is a semi-rural, unincorporated community and census-designated place in Baltimore County, Maryland, United States. Kingsville is a suburb of Baltimore with a population of 4,318. It is a close-knit and rustic community bounded by the Little Gunpowder Falls River and the Big Gunpowder Falls river which join to form the Gunpowder River.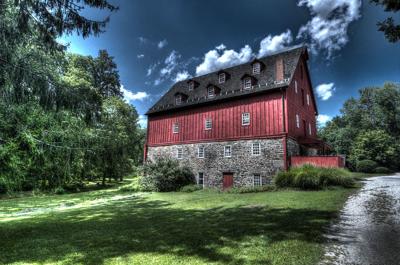 Kingsville is located southeast of the county seat of Bel Air. The main part of the town is located at the intersection of Maryland Route 1 and Sunshine Road. It is approximately 23 miles from Baltimore, 87miles from Philadelphia, and 58 miles from Washington, D.C. Living in Kingsville offers residents a rural feel and most residents own their homes. In Kingsville, there are a lot of parks. Many retirees live in Kingsville and residents tend to lean conservative. The public schools in Kingsville are above average.
Kingsville takes its name from Abraham King (1760–1836), who died there on December 15 at the age of 76. King lived in the old Hugh Deane-John Paul mansion (later known as the Kingsville Inn and presently as the Lassahn Funeral home on Belair Road) with his wife Elizabeth Taylor, a sister of the Hon. John Taylor of Willistown, who settled in the West and was the Chief Judge of the Superior Court of Mississippi for a number of years.
This to-do: Jerusalem Mill, Jericho Covered Bridge, Hart Miller Island
Population: 4,318 (2010 Census)
Notable People: Dave Johnson, Former MLB Pitcher, Charles Joseph Bonaparte, U.S. Secretary of the Navy and Attorney General, Blaze Starr, former Burlesque star.
Fun Facts: Jerusalem Mill was added to the National Register of Historic Places in 1987