Friday, April 16, 2021 / by Vinny Steo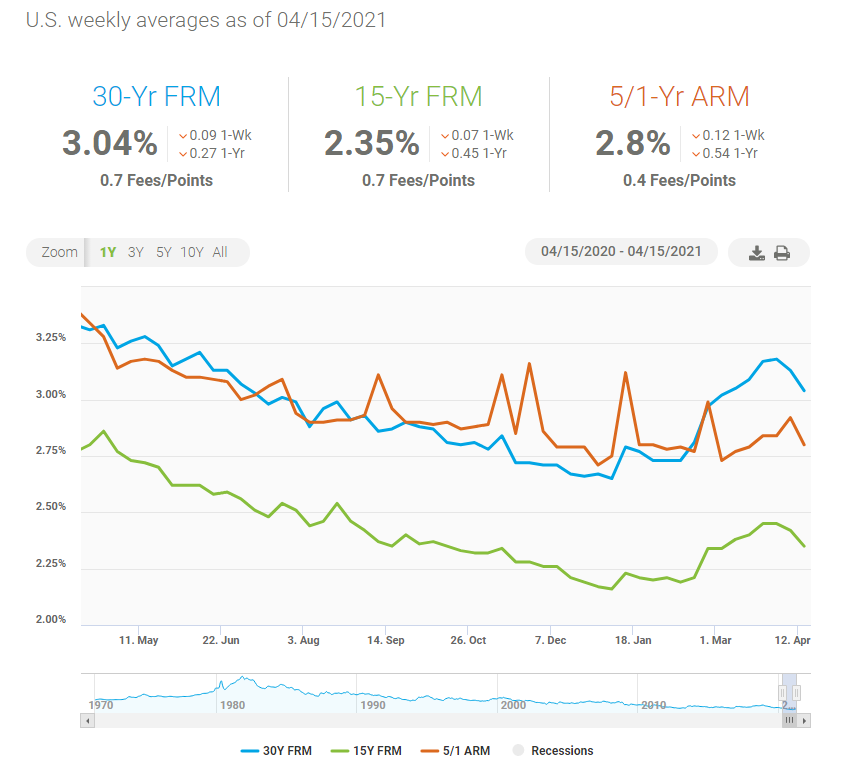 After increasing last week for the first time in 2021, new listings were down again, highlighting the up and down progress on the road to a more normal housing market. We're still far from reaching "normal" thanks to continued strong buyer interest far outstripping the availability of homes for sale. While this creates challenges for buyers who have to act fast and be prepared to offer a lot, these conditions put sellers in a strong position.
Key Findings:
Median listing prices grew at 17.2 percent over last year, marking 34 consecutive weeks of double-digit price growth. Monthly payments increased $100 in the last month thanks to soaring home prices and now climbing mortgage rates. The monthly payment for an 80% loan for the typical listing hit $1,260 in March, matching the previous peaks that we saw in both fall 2018 and spring 2019. Although they remain historically low, mortgage rates are rising and are expected to increase further later in the year, thus affordability will be a growing challenge for homebuyers in the months ahead, especially first-time buyers who don't have home equity to tap into.
New listings–a measure of sellers putting homes up for sale–had a 7 percent drop compared to this time last year, slipping after last week's 6 percent gain. In a sign of the pandemic's continued impact, seller trends are up and down this spring. Relative to what we saw in 2017 to 2019, March 2021 was still roughly 117,000 new listings lower, adding to the pre-existing early-year gap of more than 200,000 fresh listings that would typically have come to market in January or February. As the weather warms, the key weeks for selling activity are still ahead of us, and we expect to see more new listings growth, but we are watching rising COVID case numbers as a possible risk to that projection.
Total active inventory continues to decline, dropping 54 percent. Because homes are selling faster and seller motivation continues to lag behind that of buyers, the total number actively available for sale at any point in time continues to drop leading to limited availability of homes and competitive conditions for home shoppers.
Time on market was 12 days faster than last year. As buyers seek to stand out in a competitive environment and find a home so that they can lock in still relatively low mortgage rates, many are submitting offers quickly. These fast-moving conditions are likely a contributing factor to the time first-time homebuyers take just planning to enter the housing market–over 40% of first-time homebuyers said they spent a year planning to buy a home.

Source: Realtor.com