Wednesday, February 3, 2021 / by Vinny Steo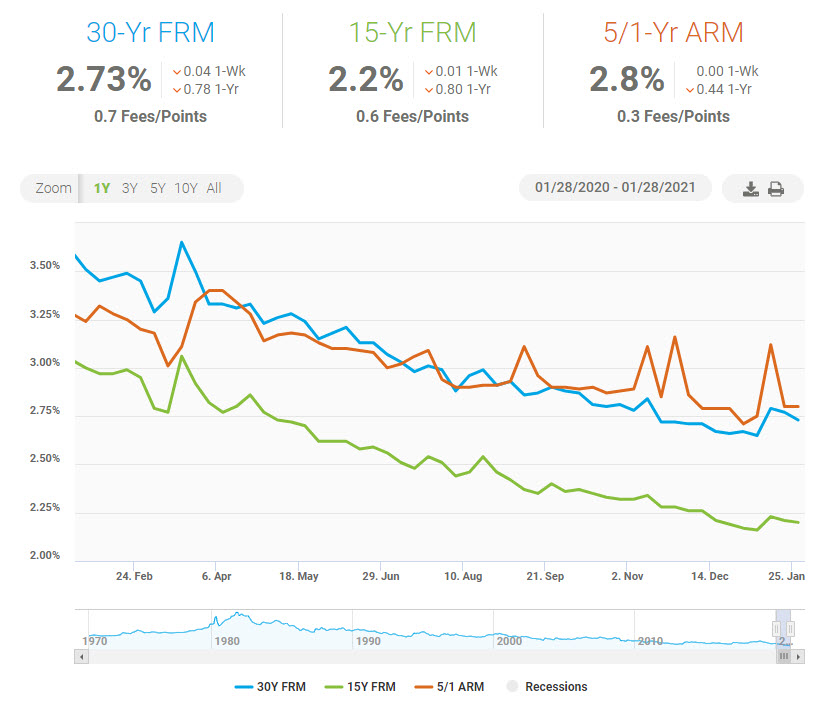 Weekly Housing Trends - Key Findings
• Median listing prices grew at 15.0 percent over last year, notching 23 consecutive weeks of double-digit price growth. In 2020, lower mortgage rates have blunted the otherwise dampening effect that higher prices could have on buyer demand.
• New listings continue to fall behind the year-ago pace–registering 22 percent lower this week. After the positive momentum, we saw in new listings at the end of 2020, new listings have made an abrupt about-face to start 2021. With three consecutive weeks of decline, it's clear that the supply of home sellers has started the year on a weaker note. However, that trend is at least moving in the right direction. We expect the new housing supply to continue to improve, if unevenly, as we move through the year.
• Total active inventory continues to decline, dropping 43 percent. A greater decline in overall inventory than in new listings suggest that buyers remain more active in the housing market than sellers.
• Time on market was 9 days faster than last year. Although the gap is shrinking, homes are still selling faster than they did in January 2020. In other words, buyers have the advantage of lower mortgage rates this year, but they'll need to make a quick decision when they find a home they like.