Friday, May 14, 2021 / by Vinny Steo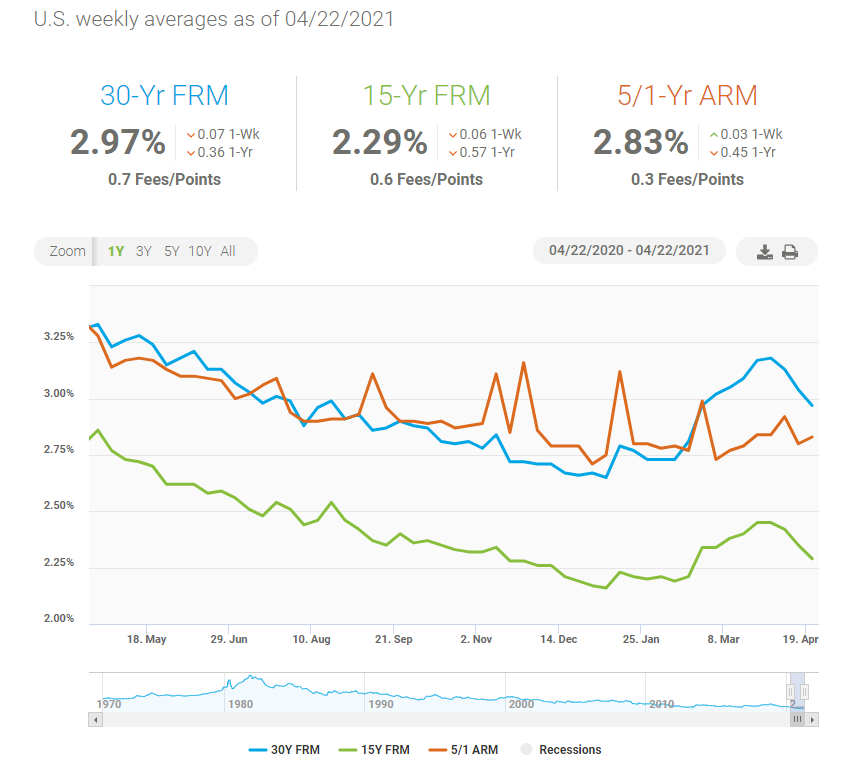 Even though homes continue to sell faster in what is solidly a sellers' housing market in most areas, another jump in the number of new sellers compared to a year ago has caused some of our weekly metrics to take a tiny step in a more buyer-friendly direction. Home price gains eased this week although they continue to grow at a double-digit pace. On top of this, the size of inventory decline held steady. Buyers will still have to move fast and are likely to face competing offers, but there are signs that as sellers come to market, the intensity of the competition could lessen.
Weekly Housing Trends Key Findings
Key Findings:
Median listing prices grew at 15.2 percent

over last year, marking 39 consecutive weeks of double-digit price growth. Although the size of home price gains has held steady or dropped over the last 4 weeks, median home listing prices are on pace to exceed the record-high April national median asking price of $375,000.
New listings–a measure of sellers putting homes up for sale–were up 5 percent, adding on to gains of 18 percent or more in each of the last 4 weeks.

Surveys showed that seller confidence continued to rise in April. Extra confidence plus our recent survey finding that more homeowners than normal are planning to list their homes for sale in the next 12 months suggest that while we may not see an end to the sellers' market, we might see the intensity of the competition diminish as buyers have more options to choose from.
Total active inventory remains 52 percent below this time last year.

The total number of homes actively available for sale continues to be less than half of last year's abnormally low levels. Continued scarcity of homes for sale is likely a contributor to the fact that among new home owners whose companies had not finalized return-to-work plans at the time of the survey, nearly three times as many would rather find a new job than sell and find a new home in the event that they have to go back to the office in the future.
Time on market was 28 days faster than last year.

Following record-fast time on market in April, homes continue to sell quickly in what's normally the fastest-moving time of the year. This is in contrast with 2020 when homes sold slower in the spring and fastest in September and October. While we expect fall to be competitive, this year's seasonal pattern is likely to be more normal, with homes selling fastest from roughly now until mid-summer. These fast moving conditions can be challenging, especially for first-time home buyers. With more than 1 in 4 recent first-time homebuyers reporting that they fell in love with a home only to lose it in a competitive bidding situation, working with an agent on ways to make your offer stand out is a good strategy.
Source: realtor.com