Thursday, July 8, 2021 / by Vinny Steo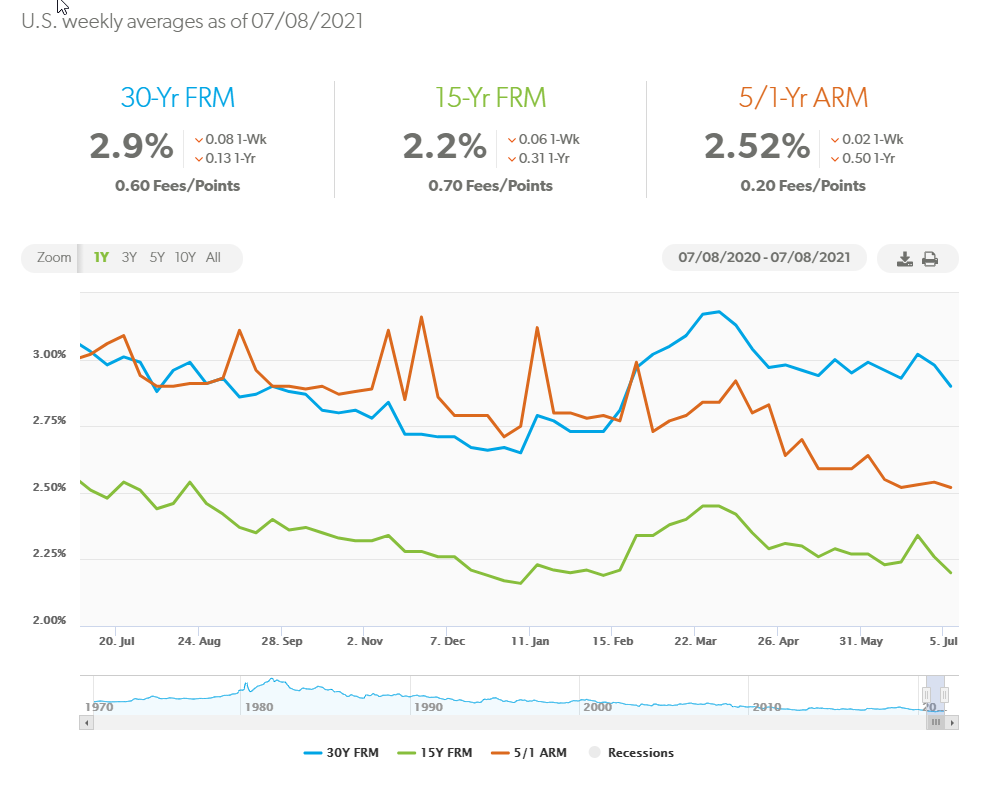 Source: Freddie Mac


This week's data point to a return to summer activities beyond the housing frenzy heading into the holiday week. This means fewer new sellers and a slowing, but still unusually high pace of home price growth. For buyers, it's still a tough housing market demanding quick decisions and top dollar, but the shift in momentum suggests that the usual seasonal fall break in prices may return this year. I wouldn't call today's housing market buyer-friendly, but it's finally inching in a buyer-friendly direction.


Weekly Housing Trends Key Findings
Key Findings:
Median listing prices grew at

10.1 percent

over last year, marking 47 straight weeks of double-digit price growth. With the rate slowing, we could see single-digit price growth as soon as next week. Still, this pace of growth is higher than normal and comes as median home listing prices hit a 5th consecutive record-high in June at $385,000. However, while home prices didn't cool until November 2020, we expect this year's home prices to ease off of summer highs sometime in July or August in a much more typical fashion, creating opportunities for off-season home buyers.
New listings–a measure of sellers putting homes up for sale–slipped 3 percent ahead of the holiday.

We've seen more new listings this year versus last in 12 of the last 15 weeks. The influx of new sellers over the last few months has contributed to slowing price growth and smaller inventory declines. We normally see fewer new sellers ahead of a holiday, and this year was no exception. The dip was a bit larger than we saw last year. With travel and summer vacations resuming in earnest this year, the holiday week likely had a bigger impact on the data. However, we still expect this to be temporary.
Total active inventory is still down, but just 39 percent from this time last year.

This is the 13th consecutive week of smaller year over year decline, in other words, an improvement in the trend for buyers. Even though the housing market continues to be short on homes for sale, the steady increases in sellers are helping.
Time on market

was just 23 days faster

than last year. The typical active listing hit a new record fast pace of 37 days in June. But the gap between this year's market and last is shrinking as we reach the point in the year when time on market generally begins to lengthen, and it's being compared with 2020, when listings moved uncharacteristically faster late in the year. If 2021 has relatively normal seasonality, expect this gap to shrink even further in the weeks ahead.