Thursday, June 17, 2021 / by Vinny Steo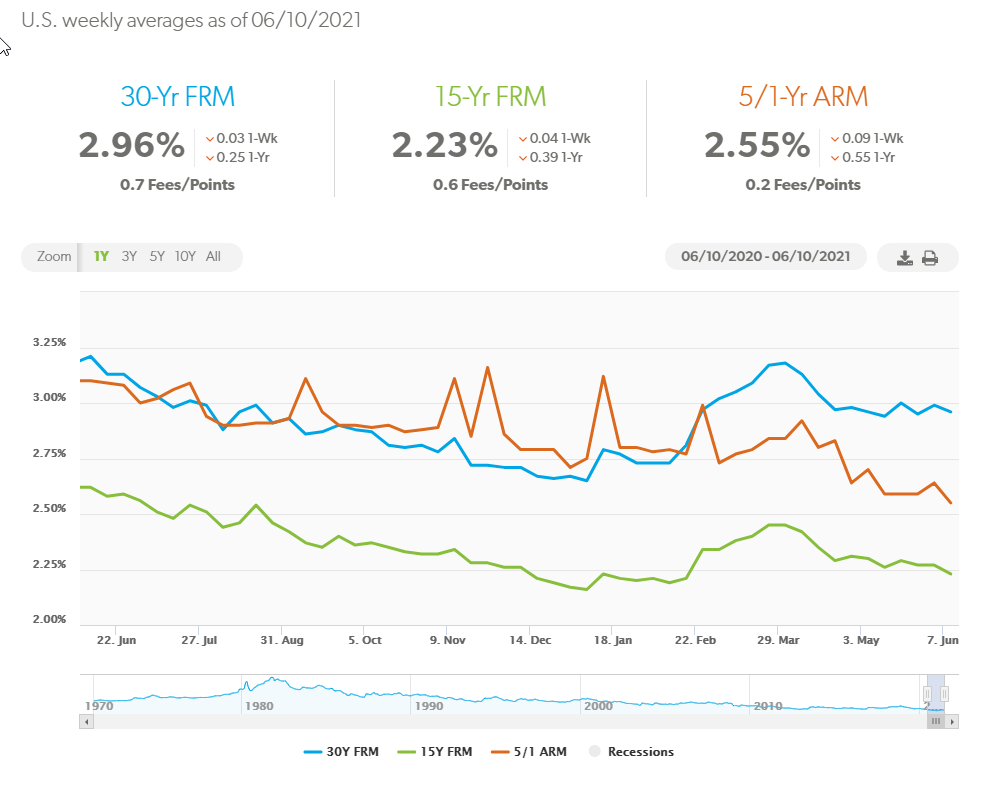 This week's data suggests that the dip in new sellers last week was in fact temporary, with the trend bouncing back this week. On top of this, new sellers and new construction are starting to make an impact on the overall availability of homes for sale. With the number of available homes for sale still 44% lower than a year ago, we've got a very big inventory hole to fill, and it's going to take some time to get out. The good news for buyers is we've reversed course and the hole is not getting larger.
Weekly Housing Trends Key Findings
Key Findings:
Median listing prices grew at 13.2 percent

over last year, marking 44 straight weeks of double-digit price growth. While the rate of growth hasn't slowed every week (see for example last week's jump), the trend is clearly toward more moderate, if still high, price growth. Median home listing prices hit a 4th consecutive record-high in May at $380,000, and prices are on track to set another record or two before cooling later this fall.

New listings–a measure of sellers putting homes up for sale–bounced back, rising 7 percent.

We've seen more new listings this year versus last in 10 of the last 12 weeks. The influx of new sellers over the last couple of months has helped slow price gains. On top of this, new home construction is giving buyers more options even though builders completed fewer homes as a result of labor and materials challenges.

Total active inventory is still down, but just 44 percent from this time last year.

This means a still limited number of homes for sale, and a continuation of the improvement we saw last week. While we suspected that the later Memorial Day holiday this year could partially explain last week's dip, this week's continued declines suggest that the rebalancing market may have been more than just a holiday blip and continues a very slow, but steady 10 weeks of slowing in the rate of decline.

Time on market was 36 days faster than last year.

The typical active listing hit a record fast pace of 39 days in May. This fast pace means that buyers have to be prepared to act quickly and sellers also need to have a plan for their next move.
Source: Realtor.com