Friday, June 4, 2021 / by Vinny Steo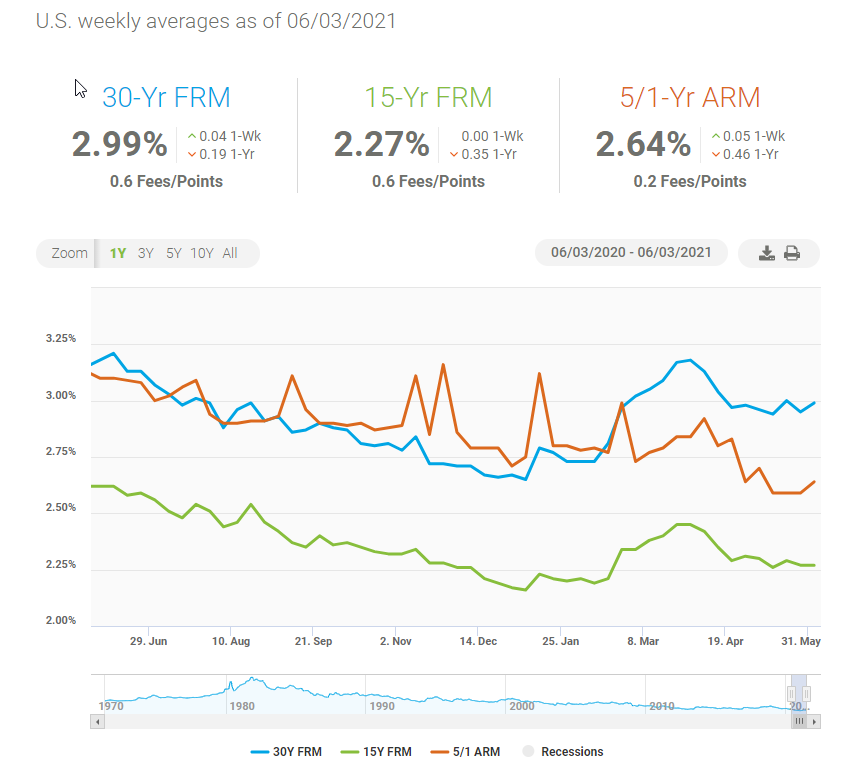 For the first time since February, there are slightly more than half as many homes available for sale compared to this time last year. This milestone hardly seems like one many home buyers would want to celebrate, but it also marks the 7th consecutive week of smaller declines in the number of homes that are actively for sale and coincides with 7 consecutive weeks of new listings growth from a year ago. Home prices continue to rise and homes are still selling fast, but buyers watching the market closely will see that we're inching toward more options thanks to the seasonal surge in home sellers.
Weekly Housing Trends Key Findings




Key Findings:
Median listing prices grew at 14.9 percent

over last year, marking 41 consecutive weeks of double-digit price growth. The typical asking price for homes continues to grow at a double-digit pace but eased from last week. Nonetheless, median home listing prices are trending toward a new record that will surpass the record-high April national median asking price of $375,000. Home prices rising this quickly might normally dampen housing demand, but with rents rising, too, the mostly fixed costs of a mortgage stack up favorably against rent for those with a medium-term horizon.
New listings–a measure of sellers putting homes up for sale–were up 9 percent, making this the 7th consecutive week of increases over last year.

Driven by high expectations of favorable market conditions, more owners are putting homes up for sale this year. And if the experience of recent home buyers is any indication, home seller expectations are being met and often exceeded. Eventually, the influx of sellers will help relieve some of the competitive pressure buyers are facing.
Total active inventory is "only" 49 percent below this time last year.

This week's data marks the first time since February that we've seen a decline in total active listings under 50 percent. While we're still pretty close to the "half-as-many" mark, we've now seen 7 consecutive weeks of improvement that coincide with 7 consecutive weeks of growing numbers of new sellers.
Time on the market was 34 days faster

than last year. With more homes coming up for sale, the typical home sitting on the market hasn't been sitting long, and brisk time on the market is expected to continue through mid-summer, as it typically does each year.
Source" Realtor.com