Monday, December 28, 2020 / by Vinny Steo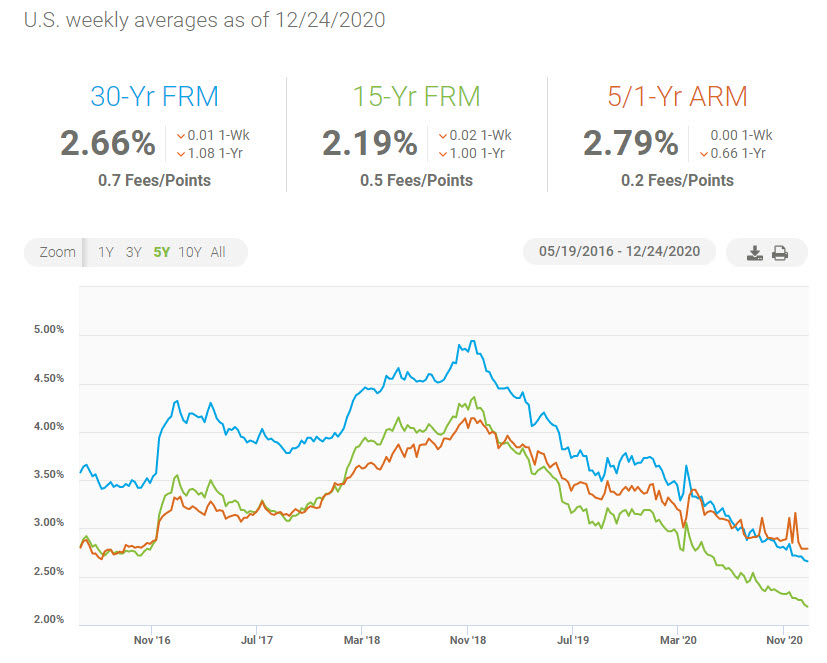 Here's what the housing market looked like last week.
Housing market interest remains high, but it's lopsided. Buyer demand remains far more recovered than supply and continues to grow. Interestingly, we saw slight pullbacks in listing price growth and time on market even as the number of homes for sale hit a new low. With a shallower than normal pullback, the market is setting up for a strong start to 2021, especially if the new supply continues to improve.


Weekly Housing Trends Key Findings
Key Findings:
Median listing prices grew at 13.3 percent over last year, marking the 18th consecutive week of double-digit price growth. With rates still a whole percentage point below year-ago levels, buyers have not had to worry about affordability from a monthly payment perspective, but unless rates fall further, affordability is likely to become a chief challenge in 2021.

New listings were down two percent. The new listings trend is noisier than active inventory since it's a smaller set of data, and especially so in the slower winter season, so ups and downs are expected. Taken as an average over the last few weeks, new listings are making headway nationwide and some regions are faring even better. New listings are not only a signal of seller confidence, with the number of homes for sale hitting a new low.

For a sixth week, total active inventory was down 39 percent. Steady declines in active inventory especially in the face of an improving new listings growth trend suggest that buyers are quickly putting offers on homes.

Time on market was 13 days faster than last year. As we discussed in the last few weeks, time on market is an indicator that has a strong seasonal slowdown as we approach the end of the year. Even though time on market indicates that homes are selling nearly two weeks faster than they were this time last year, homes sat for sale longer this week compared with last week. The important takeaway is that homes are selling faster than they typically do this time of year even if they're not selling as quickly as they did in September or October.

Source: Realtor.com